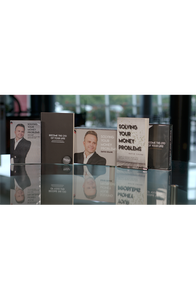 FaithChurch
Solving Your Money Problems - Financial Freedom System
Sale price
$40.00
Regular price
$150.00
David Crank has prepared a Financial System for you that simplifies the scary and unleashes a new way of thinking about money. In the system, you'll find:
* 1 Solving Your Money Problems Book
* 5 CDs with over 6 Hours of teaching with David
* 2 Videos on Financial Freedom
* "CFO" Notebook
* "CFO" Pen
* "CFO" pop-socket for the back of your phone.
*This item is not available for pickup.
---
More from this collection